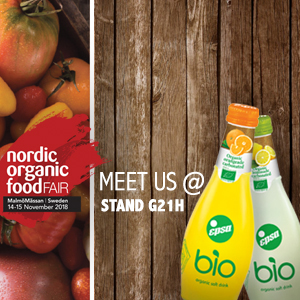 EPSA will attend The Nordic Organic Food Fair, the only organic food & drink trade show hosted in the Nordic region. The exhibiting companies are expected to surpass 500 in number.
This is an industry event, which will be held on November 14th-15th at the exhibition venue "Malmö Mässan" in Malmo, Sweden, for trade buyers and professional visitors from all around the world, who are looking for thousands of certified organic food and drink products.
If you are a food buyer, retailer or foodservice professional,
Find us in Stand G21H.